At Nuacem,
Conversational AI

is our core Tech DNA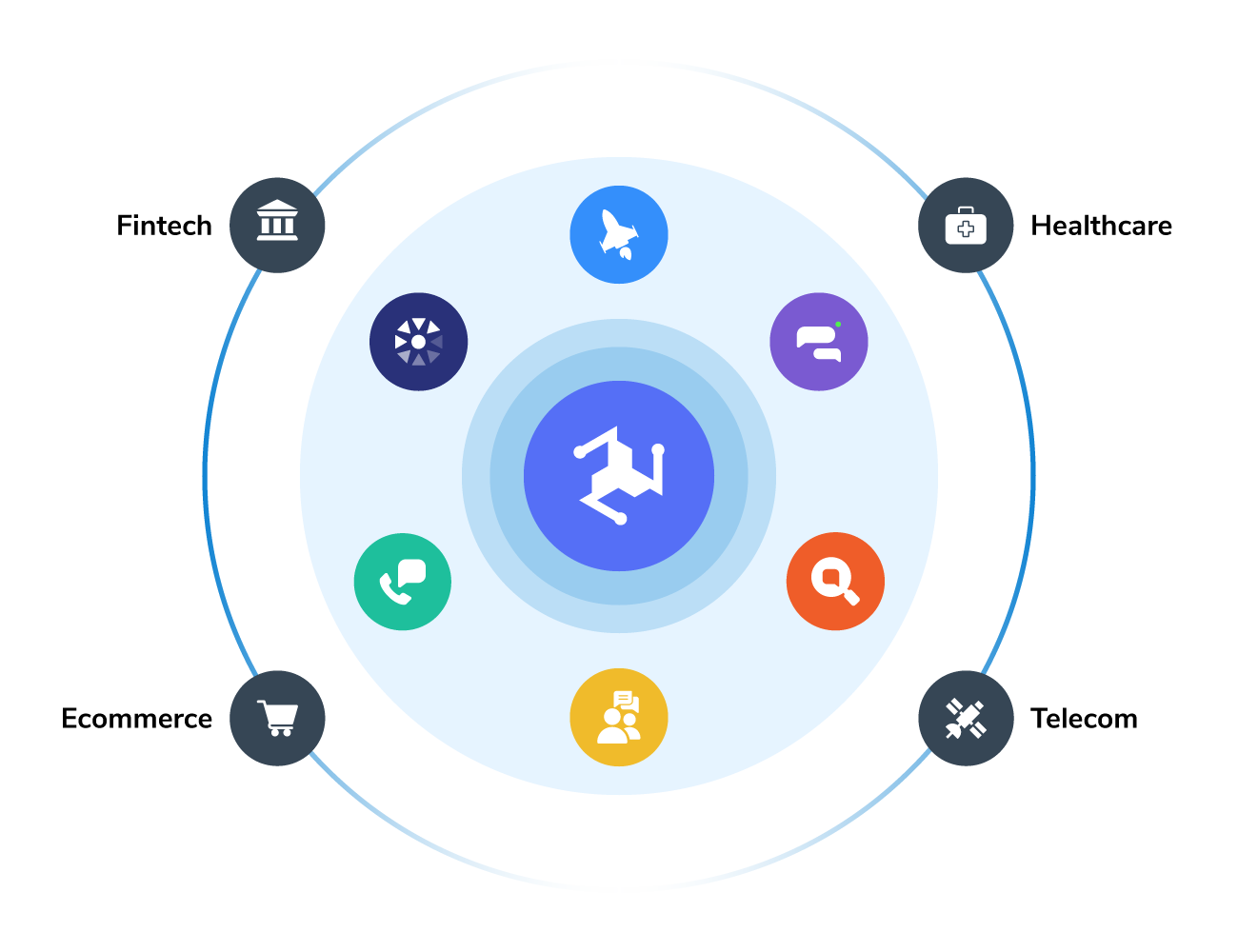 Nuacem AI's WhiteboxNLU is the first step to democratizing the NLU capabilities by any commercial Conversational AI platform in the world for the first time ever which understands 50 plus languages.
Automate Conversations

at ease
Our suite of products automates communication that simply feels human and natural. Our trained bots understand the input and sense the customer's tone, just like a human brain.
Acclaimed by
Global Brands
Professionalism and customer satisfaction are our top priorities. Various brands throughout the world vouch for our top-notch services.
Exclusive Solutions

Design and Development Team
A dedicated team of professionals are deployed for each project who handle and build end-to-end solutions with an unwavering commitment towards customer satisfaction.
Effortless Integration
Our solutions can integrate almost every CRM tool resulting in seamless engagement across channels
Prompt Delivery
Our highly efficient team can design and deploy your solution ranging from a few hours to weeks based on your requirement
Ultra Scalable
We are open to growing along with your business needs making your solutions scalable and flexible
Advancing the underlying
AI Technologies

that will deliver exceptional

Conversational Experiences
Want to hyper-personalize your customer support?
Conversation Engine
Our conversational models are trained in human-like dialog flow for voice and text conversation.
Deep Learning
Cutting-edge neural network systems to generate supervised intelligence.
Speech Synthesis
Our Speech Synthesis offers comprehensive language capabilities that natively support over 50 regional languages.
Speech Recognition
Our speech technology leverages both our own speech recognition system and third-party systems to deliver accurate speech recognition
Better Engagement;
Better Returns
Implementing our solutions transforms customer engagement leading to growth in business. Business growth is cohesive with returns on your investment which is a win-win for both of us.
Our suite of solutions detangles your complex customer communications and sets your business future-ready without having to burn your pockets!
Our products offer effortless integration with your existing systems, which helps us customise, swiftly deploy, and deliver the solutions without deviating from your needs.
Our suite enables enterprises to deploy and adopt the solution rapidly, minimizing implementation time and maximizing ROI to achieve their business objectives faster and more efficiently.